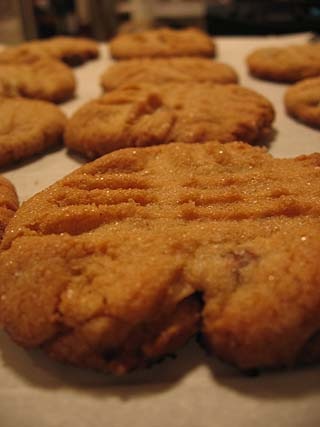 Darn it.
Arrgh!  (Pirate'ease for "Well, hell!")
I had heard about "The Great Food Blogger Cookie Swap" last year — when everyone posted their goodies.  I thought "Oh, fun fun — I want to do this next year", and then, being me, promptly forgot about it.  (I've fixed that for next year by signing up for their notification – so smart am I, I am, Said I).
So, since I didn't participate, I thought I would list here all the cookie recipes I have created.  I hope you find something that you enjoy.
Cream Cheese Spritz Cookies (Spritzgeback)
Peanut Butter Cookies (Flourless)