I love these things.. I love all mint-chocolate recipes, and especially this one, as it is really just yum.  It is, as most of my recipes are, simple and easy to do.  It does take some time, and is a bit messy, but is really worth it.   At Christmas, I usually have cut these into star shapes, or tree shapes, and have, on occasion, colored the peppermint dough a bright green, for fun.
Enjoy!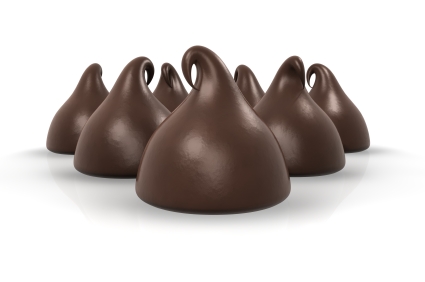 Chocolate Covered Peppermint Patties
1 egg white
4 cups powdered sugar (10x)
1/3 cup light corn syrup
3/4 teaspoon peppermint extract
cornstarch
12 ounce bag of chocolate chips (either semi-sweet, or milk)
Beat the egg white until frothy, but don't let it get stiff.
Begin adding the powdered sugar, blending with a mixer, if you have one. A fast whisk if you don't.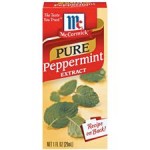 Add in the corn syrup and the peppermint extract. You will need to knead this with your hands — add in more powdered sugar if you need to, until the mix isn't sticky.
Cover a surface with cornstarch, and roll our the dough until it is about 1/4 inch thick. Using a cookie cutter (think fun shapes for holidays), cut out the dough. If you use a 2 inch cutter, you should be able to get about 20. Set the cut out pieces on a parchment lined baking sheet, and refrigerate for at least 2 hours. If refrigerating overnight, cover with plastic wrap.
Meanwhile, melt the chocolate. Use a microwave, and do short 30 second burts, stirring in-between, so the chocolate melts slowly, and isn't broken.
Remove the peppermints from the refrigerator. Grab a second baking sheet, and line it with more parchment paper. Dip each piece into the melted chocolate (use a couple of forks, drop the piece in, lift out with the forks, and remove the excess chocolate by tapping the bowl. Place the peppermints on the parchment to cool. If this goes slowly for you, reheat the chocolate, again using the 30 second method, until the chocolate is melted again. Continue to dip the peppermints until you are finished. Don't forget to lick the forks when you are done ;)
Refrigerate the peppermints for 30 or so minutes, or until the chocolate has hardened up. Wrap in candy wraps, and store in a cool dry area for up to 2 weeks.